Fungal Nail Infection Removal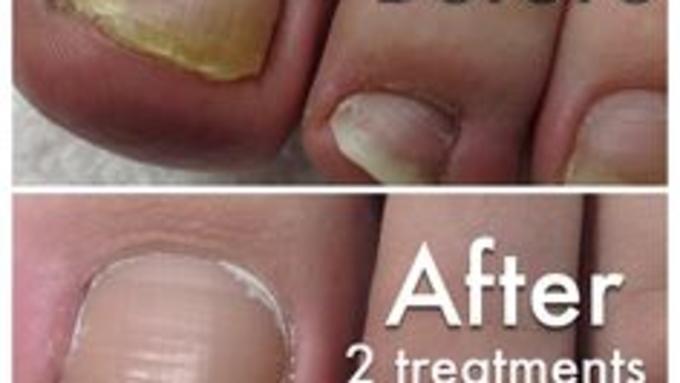 Time to move to a treatment that really works
Laser treatment for Fungal nail infection is clinically proven. Hailed as a breakthrough. Did you know....
No more pills or topical treatments
Most people have been suffering from this for 5 -8 years without a resolution
2 -3 treatments are normally required
Fungal nail infection can be:
Unsightly
Embarrassing
Annoying
Hinder your normal life
Avoiding summer footwear
Not to mention discomfort and costly treatments
It's not uncommon but it is treatable
Fungal nail infection nothing to be embarrassed about, it is a very common cause. There are numerous creams and lotions, prescribed or over the counter which many people find don't work. This can lead to months or years of frustration and disappointment
Laser treatment
With laser treatment, you can be rest assured your fungal nail infection won't be a lasting issue.
How does it work?
Laser works through energy of light pulses. It penetrates through the nail, raising the temperature of micro-organisms and reaching the deeper fungi and without damaging the surrounding tissue and without the risk of reoccurrence or side effects.
Laser treatments are safe, comfortable and fast.
Ensuring you get your optimum treatment
BMLA (British Laser Medical Laser Association) trained. Experienced, qualified practitioners and the very best lasers are what you will get, at Rachel's Beauty World you will be ensured the very best, and most efficient treatments possible. With more than 100 laser treatments every month including picosecond, Revlite, Nd-Yag, Palomar Fractional laser treatments and many more – we have all your needs in safe hands.