EMSculpt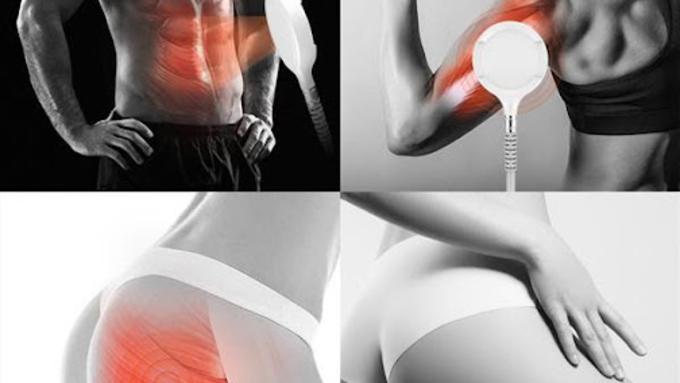 EMSculpt
Looking for a trimmer, more contoured body without going under the knife?
The new non-invasive treatment that simultaneously works to build muscle and burn fat, resulting in a 19% reduction in fat and an increase in muscle mass of 16%. Suitable for men and women.
Abdomen
Love handles
Buttock lifting
Hips and thighs
Above the knee
Underarms
So, what is EMSculpt?
EMSculpt is High Intensity Focused Electromagnetic Treatment (HI-EMT) that simultaneously stimulates involuntary muscle contractions deep within your core, at the same time stimulating fat burning.
EMsculpt works by stimulating ultra-intense muscle contractions, normally achieved by vigorous exercise. Using this high intensity focused magnetic energy means that the muscle contractions also trigger lipolysis (denaturing of fat cells) through increased metabolism
Treatment is non-invasive, with NO downtime.
The treatment
The treatment consists of a 30 minute work out for the specific area being treated. This comprises of stretching and 5 x HIIT (high intensity interval training programmes) and a cooling down session.
It is recommended to have 2 treatments per week, but once a week is sufficient, with total number of 6-8 treatments. Whilst some prefer more treatments.
To assess the ultimate effects of the treatment process, a period of 12 weeks is recommended whilst the body continues to work on the area/treated. A healthy diet and exercise regime is imperative for optimal results.
The results
Results for EMSculpt are backed up by no less than 13 independent clinical tests.
The EMSculpt 30 minute treatment is the equivalent to 20,000 sit ups or squats, see below:
Significant reduction of fat underarms, hips and abdomen
19% fat reduction
16% Increased muscle mass
5 x increase in metabolism
4 cm loss in waist circumference
80% visible lifting of buttocks
See our prices here.